Stradr: Free Investing for All
With Stradr, you can invest in thousands of stocks in a realtime market without spending a penny. All losses and gains are real down to the thousandth of a cent, and global leaderboards test your investing potential. Make an account, it's free!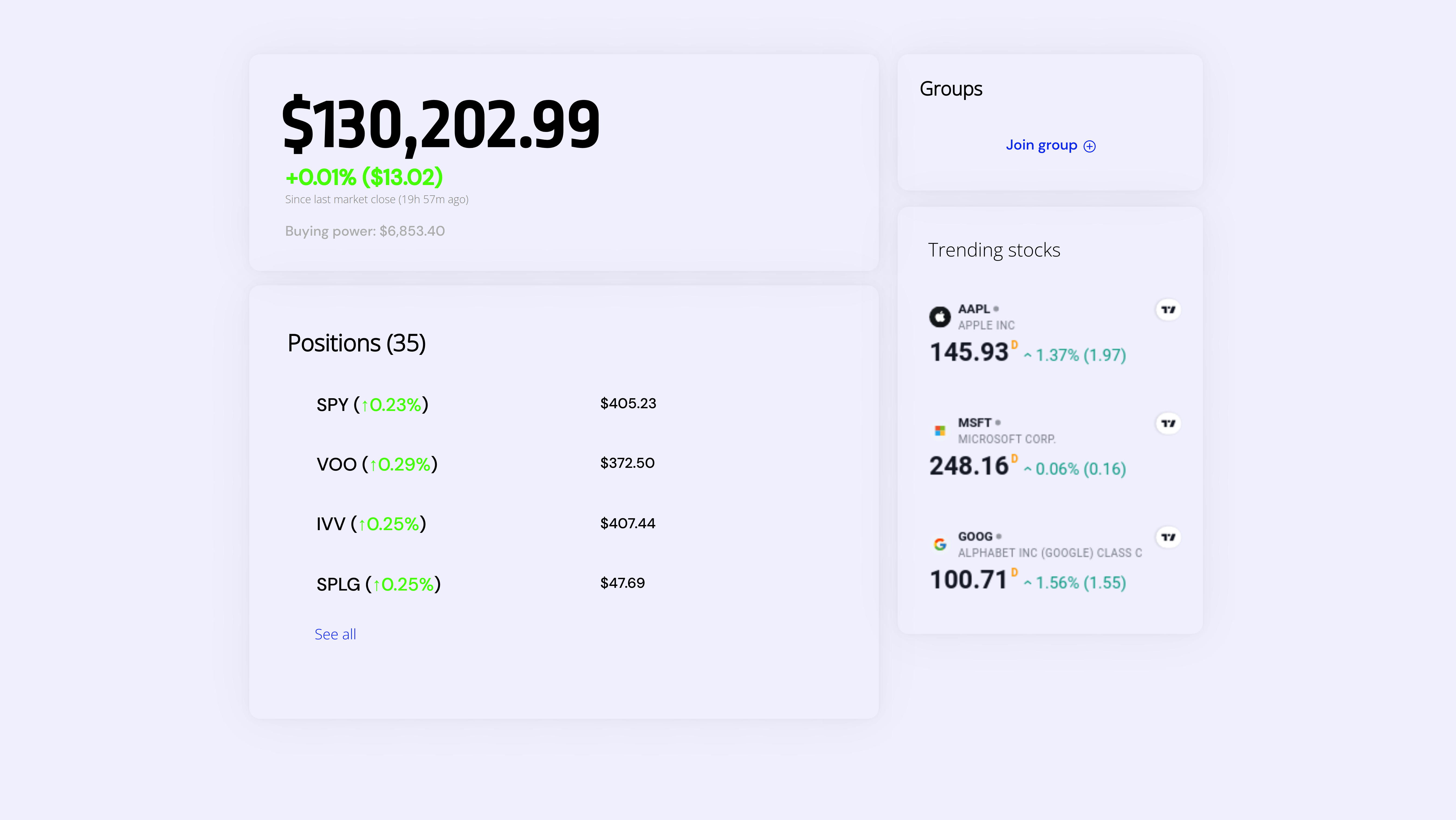 Investing without risk.
Stradr uses real time stock data with simulated money to allow any person around the world free access to the stock market. Because of the simulated nature of Stradr, it's great for learning about the stock market or testing new investing strategy.
Better than real.
With fractional shares, aftermarket trading, advanced order types, and speed-optimized account value calculation, Stradr isn't just an imitation of a broker -- it's better.
Stradr integrates real time stock data from stock exchanges around the United States like the NYSE and NASDAQ and aggregates the data for every user, meaning that while all money on Stradr is simulated, the underlying assets are completely real and your account gains and losses reflect the real market completely.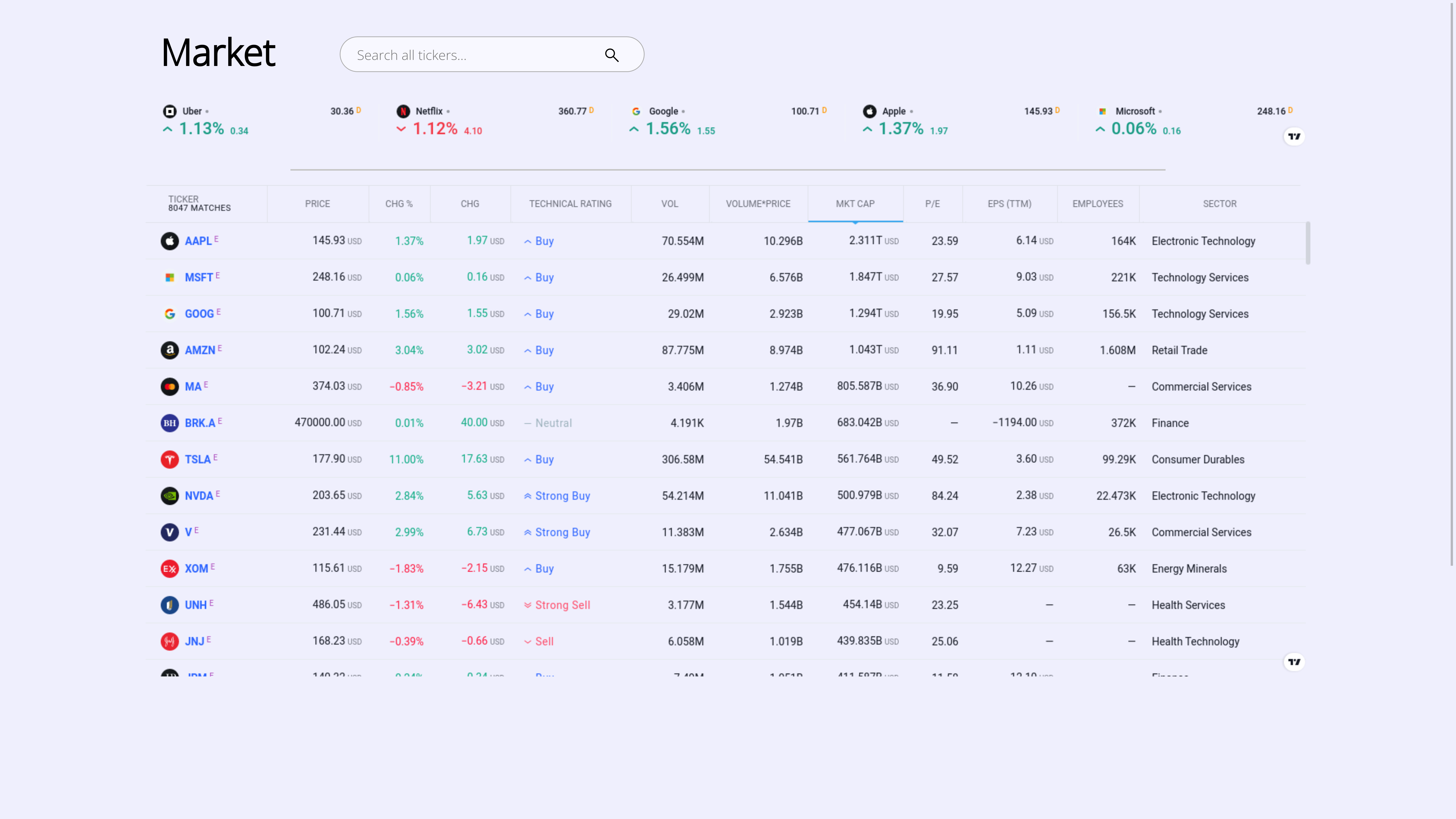 Education for all.
Stradr provides free education accounts that hide public interaction with other users such as descriptions and account names. Want to compete against your classmates? Make a group and send them the code.
Education accounts on Stradr are free and allow it to be used in an education setting. Education accounts hide the usernames and public descriptions of other players. Stradr respects the privacy of it's users and won't spam or sell emails. Read more at privacy policy.